Private Carriage Tours
The Cape May Carriage Company offers horse and carriage tours of historic Cape May on weekends during the spring and fall months, and daily during the summer and Christmas season. During the peak season, we are normally open 10am-10pm daily. All tours depart from our booth at Ocean and Washington Streets.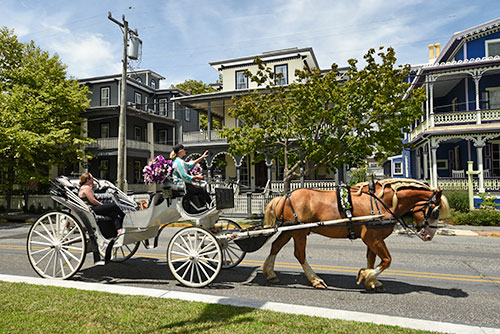 Historic Cape May Carriage Tours
Enjoy a private carriage ride through Cape May's historic district.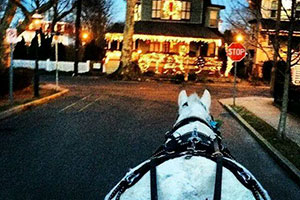 Holiday Lights Carriage Tours
Experience the magic of Christmas in Cape May from one of our horse-drawn carriages.